Our Macro Slider easily connects to our PINE controllers and allows focus stacking for macro photography.
A difficult problem to solve in macro photography is often the narrow focus range of the images produced. This prevents an optimal representation of the desired object. Our Macro Slider solves this problem by enabling fully automatic focus stacking.
Focus stacking is the art of stacking (overlaying) multiple images with different focus areas. The result is a final image with an optimal focus area. When the camera is mounted on our macro slider, our PINE controller moves the camera step by step a small distance towards the desired object. The camera triggers after each step.
Highlights
100 mm Slider Movement
0.2 Micrometer smallest Step
Powerful NEMA17-Motor
The app allows you to specify the step distance OR the number of frames (movement between 2 keyframes)
Standard Arca-Swiss type clamp on the carriage to attach the camera.
Integrated water level for alignment
Standard Acra-Swiss type rail on the bottom for easy mounting on tripods and ball heads
Specifications
Dimensions: 32 x 9 x 5 cm
Only 1.1 kg
Max. Payload: 10 kg for horizontal movements, 5 kg for vertical movements
Applications
Our macro slider is mainly used in the field of macro photography. More info about the application can be found here:
Macro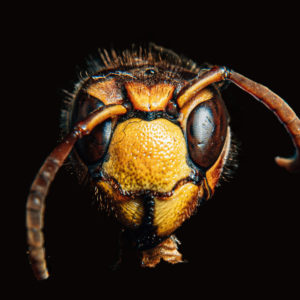 With our high-precision macro slider and our PINE Controller, several macro images of a very small object can be created fully automatically. The slider moves in small steps towards the object. By focus-stacking (overlazing of the single images) images with enormous depth of field are created.
Products
The Macro Slider consists of the motor unit with slider and Arca-Swiss clamp. It is supplied with an Arca-Swiss quick-release plate. For new customers we recommend the Macro Bundle. If you already own a PINE controller, you only need the Macro Slider and possibly a motor cable.
Accessories
Optionally we offer a release cable and a ball head.