How it works
In Turntable mode, the connected axis rotates at a defined speed. This should not be used with linear axes. Objects placed on the turntable can be captured from all sides. This application is especially suitable for product shots.
Highlights
Start Ramp
A gradual increase of the speed at the start can be set here.
End Ramp
A gradual decrease of the speed at the end can be set here.
Rotation speed
For specifying the rotation speed.
App Preview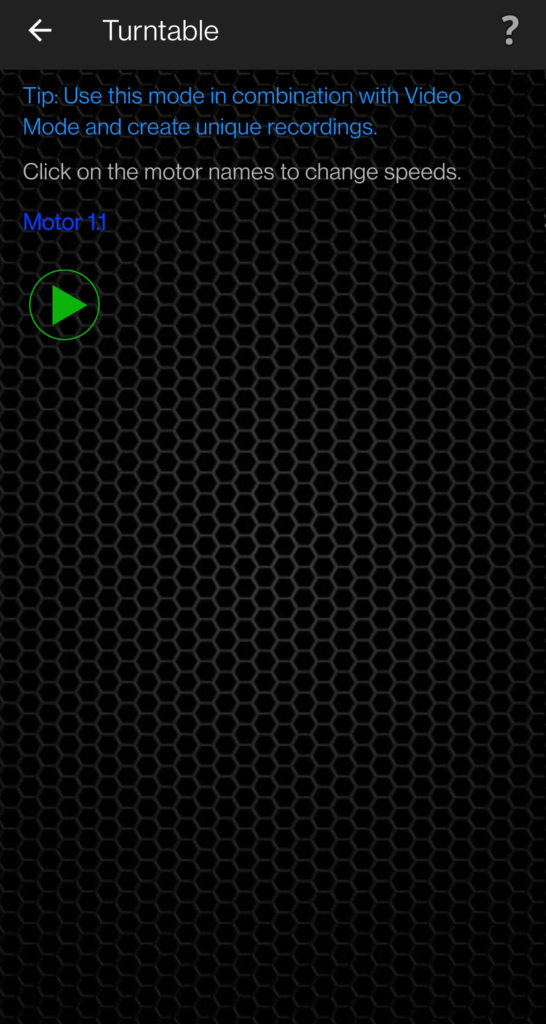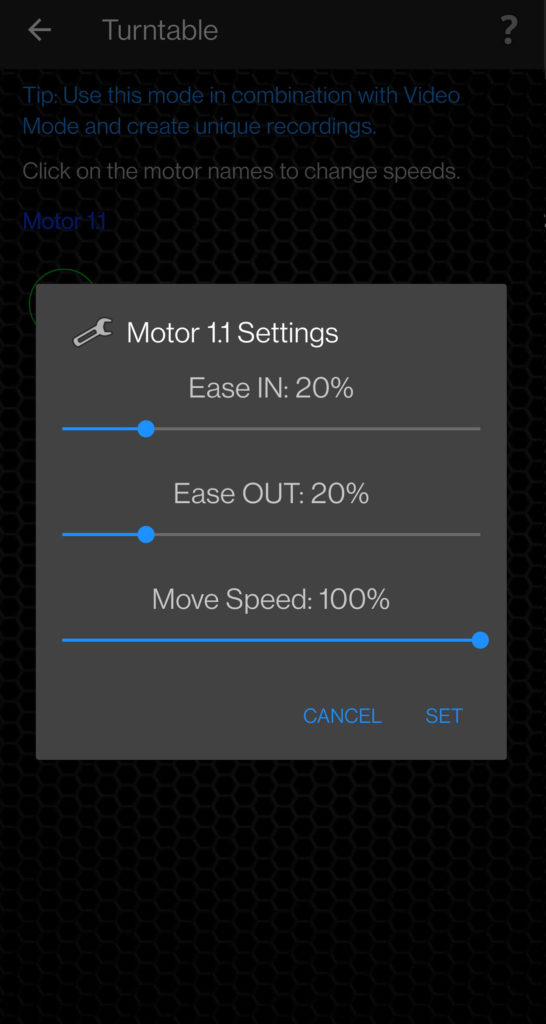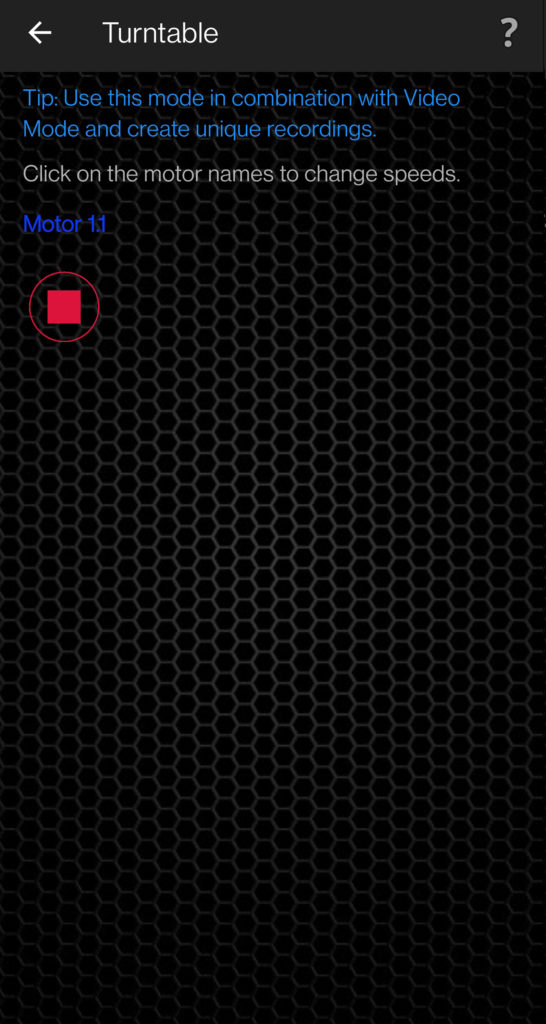 Products for the Turntable Mode
Our turntable is required for the turntable mode. Due to the integrated Arca-Swiss quick release plate, the turntable can be mounted directly on a NT single axis.
More Applications
Macro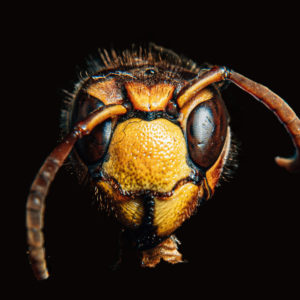 With our high-precision macro slider and our PINE Controller, several macro images of a very small object can be created fully automatically. The slider moves in small steps towards the object. By focus-stacking (overlazing of the single images) images with enormous depth of field are created.