Use the zoom buttons in the image below and explore our 360-degree shots.
How it works
360-degree images, or photo spheres, are panoramic images that span a 360-degree view horizontally and 180 degrees vertically. Everything around you is captured in the image. This technique can also be used to create so-called "Little Planet" images.
With PINE and a motorized pan/tilt head, you can create high-resolution and interactive 360-degree images with a DSLR or mirrorless camera.
PINE creates a series of frames, starting with an image pointing up to the sky (zenith), and ending with an image pointing down to the ground (nadir), while taking intermediate images in all directions. All individual images can then be merged into a photo sphere using appropriate image processing software.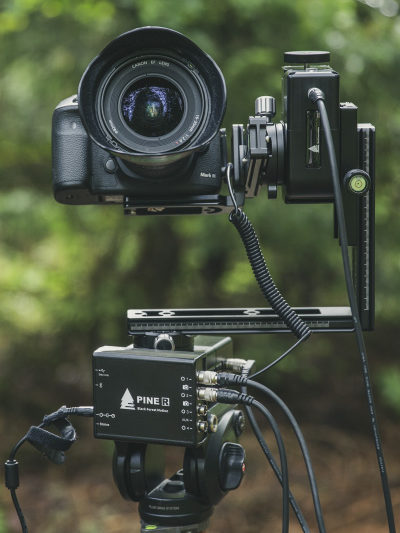 Little-Planet Pictures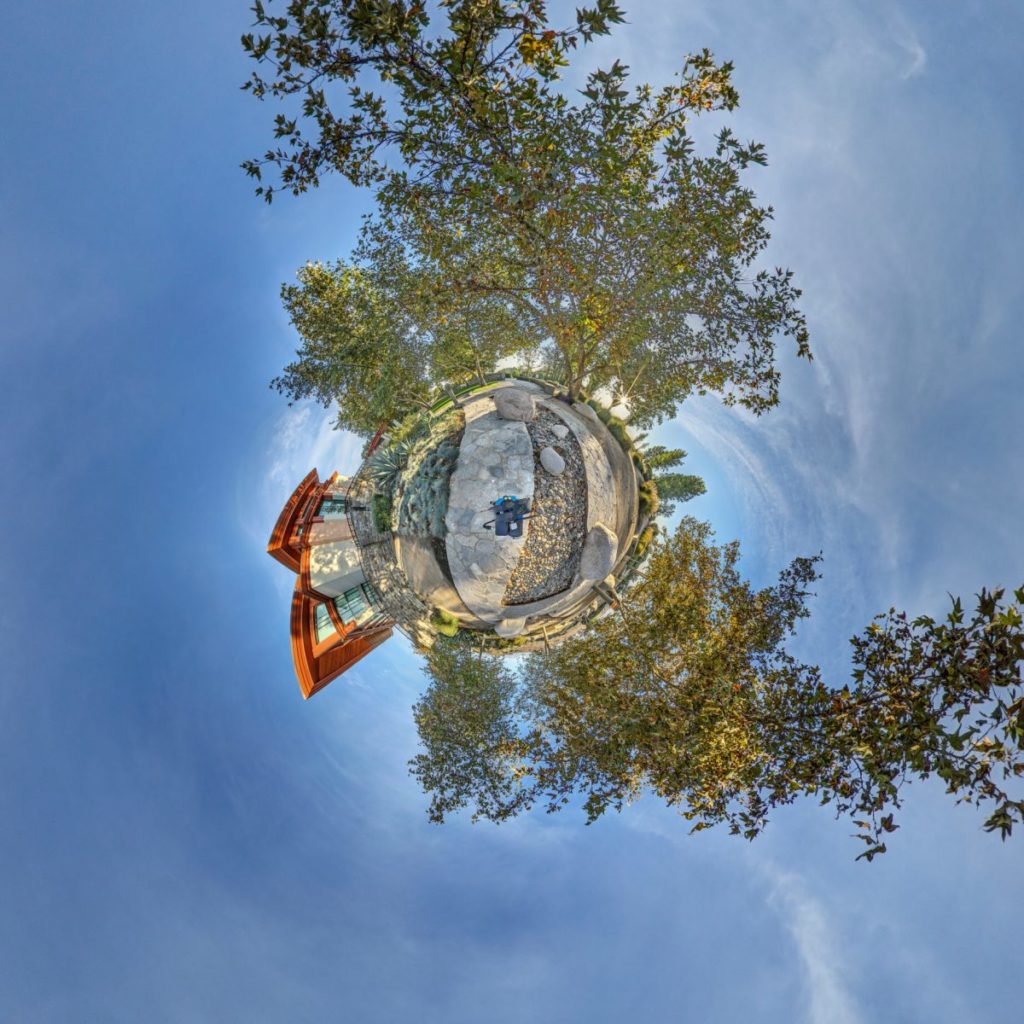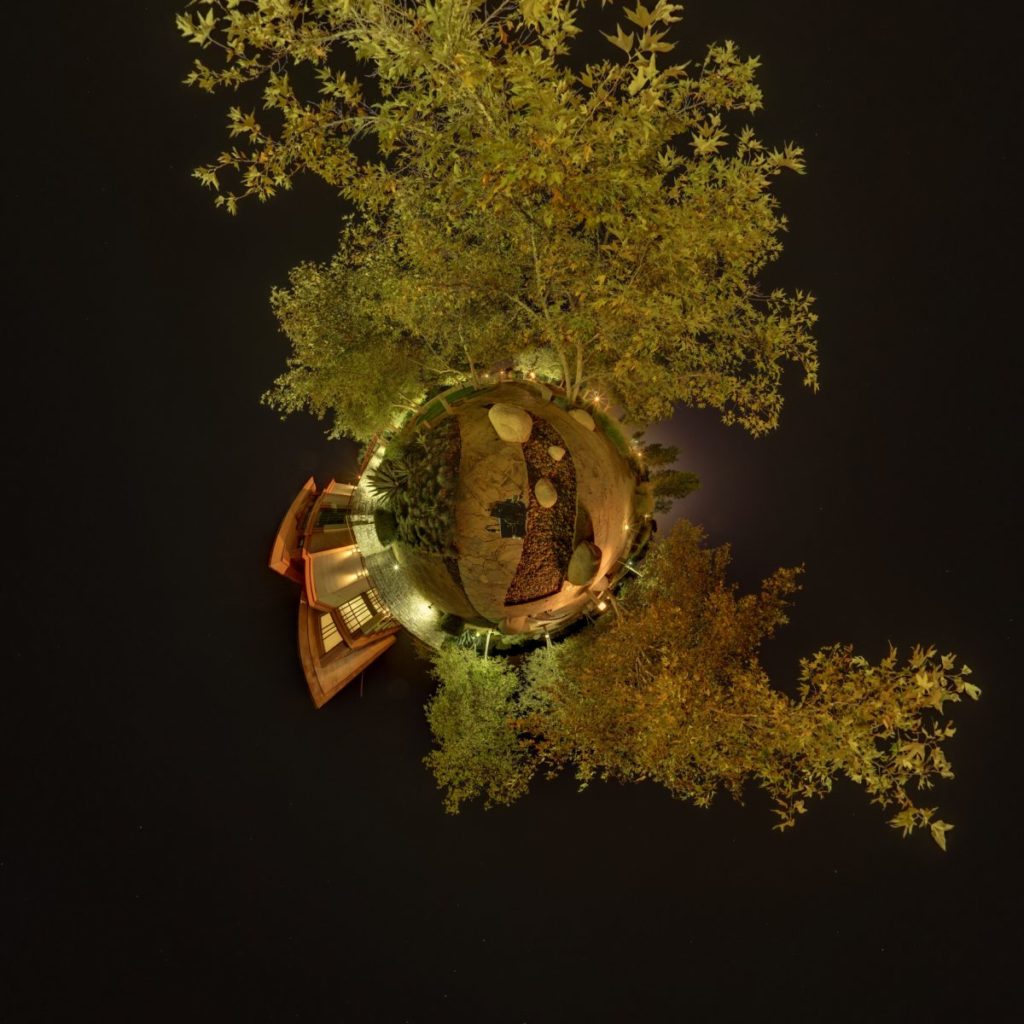 Highlights
Sphere Calculator
This tool will help you set the correct number of rows and frames per row for each 360 sphere based on the camera's sensor size, lens focal length, camera orientation, and desired image overlap.
Specify shooting pattern freely
Specify the number of frames for a 360-degree image by flexibly setting the number of rows and the number of horizontal frames per row.
XML file generation
You can generate Papywizard XML files for your 360-degree sphere settings directly from the PINE Motion app. Save the files directly to your phone or share the files via email, Dropbox, iCloud or similar applications on your phone. You can import these XML files into stitching software to simplify frame alignment.
Easy and intuitive setup
Starting a recording is designed to be as simple as possible. It's not even necessary to set keyframes. Just define the desired capture pattern, move your camera so that it is pointing up towards the sky (zenith image) and press PLAY. PINE will automatically capture all frames for you.
360° Time-Lapse
An advanced application that combines 360-degree mode and time-lapse mode. Multiple 360-degree images are captured one after another, which can be combined into a time-lapse video sequence. For this function, you can use additional axes such as a slider in addition to the pan/tilt head.
App Preview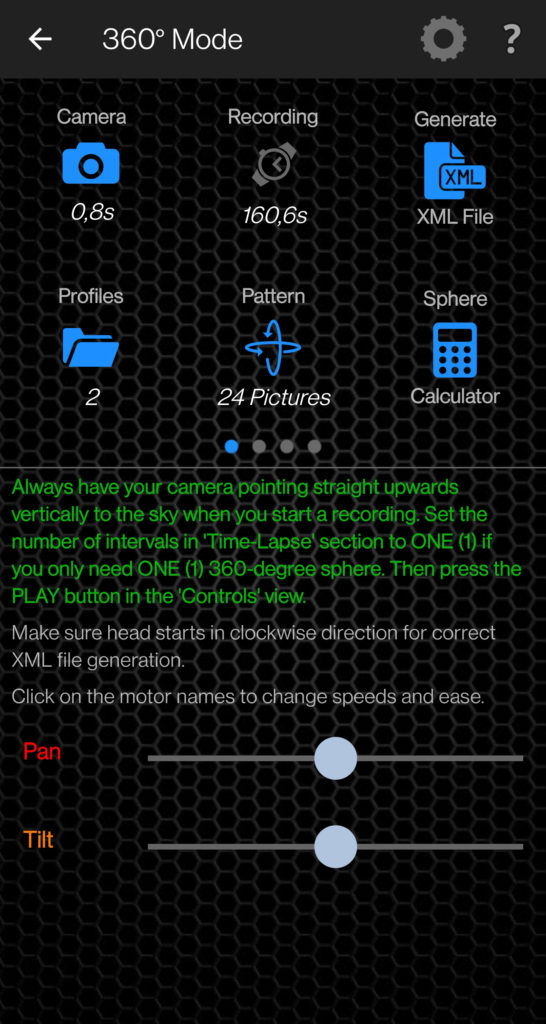 Control motors, adjust settings, and generate XML files directly from a screen.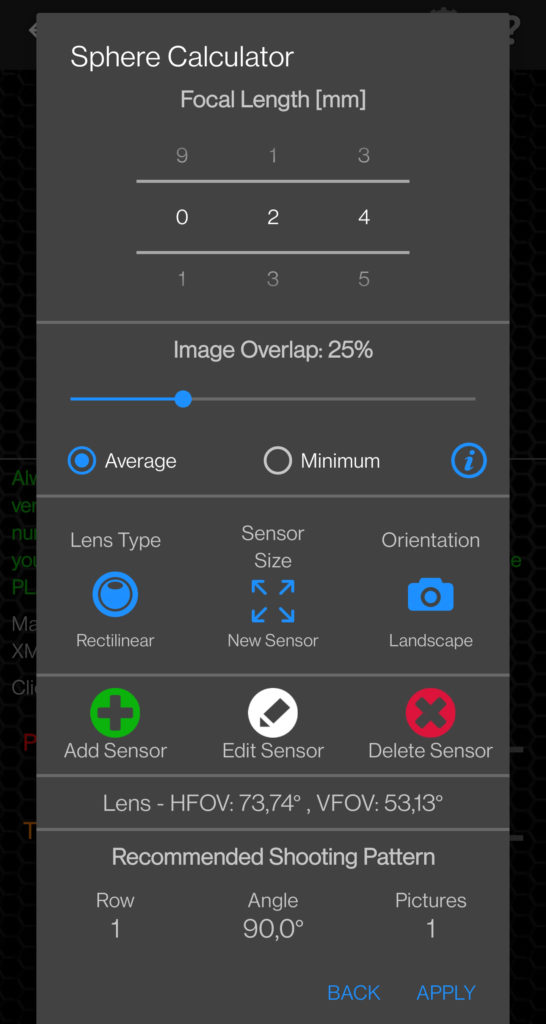 The sphere calculator helps you set the required number of rows and frames per row based on your camera setup.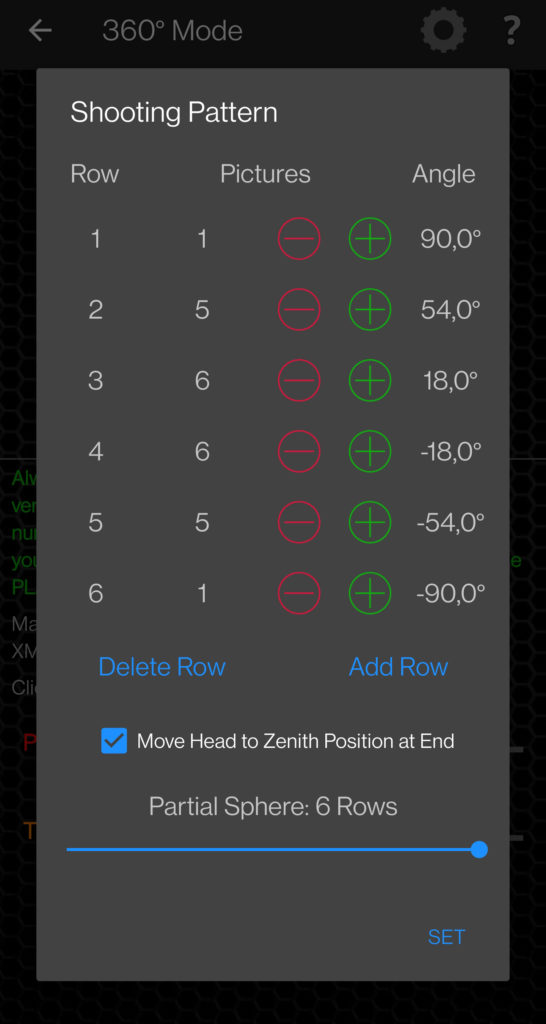 Intuitive user interface for setting the number of images per line.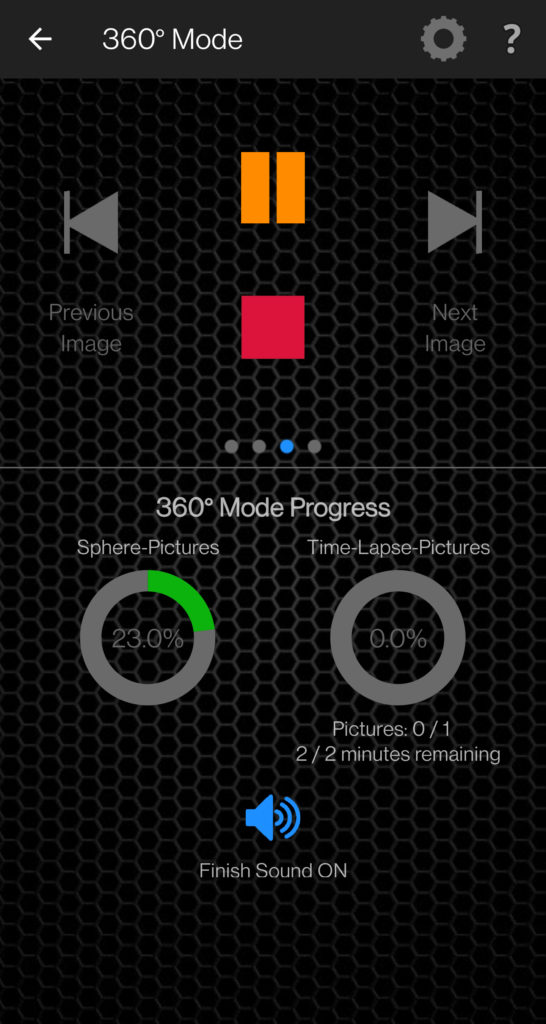 See the current progress of your recording.
Products for the 360-Degree Mode
For the optimal realization of a 360-degree panorama, 2 of our NT axes and our nodal point set are necessary. Additionally, a motor cable as well as a release cable is required. Optionally, the power supply can be operated via our XT Powerbank. For optimal and safe transport we recommend our transport case. For beginners we recommend the Pan Tilt Bundle.
More Applications
Macro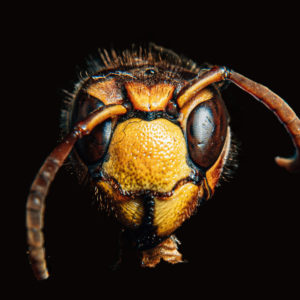 With our high-precision macro slider and our PINE Controller, several macro images of a very small object can be created fully automatically. The slider moves in small steps towards the object. By focus-stacking (overlazing of the single images) images with enormous depth of field are created.