Our compact and very lightweight carbon fiber slider is available in 60 cm and 100 cm and is ideal for professional time-lapse and video shooting. The innovative motor quick release allows changing of motors in seconds and is also very helpful to operate the slider without the motor. The slider offers all around flexible mounting options via various 1/4″ and 3/8″ threads as well as milled-in Arca-Swiss profiles on all sides.
Highlights
Super lightweight and robust carbon fiber design
Innovative motor quick release for easy and quick changing of motors without tools and for manual operation of the slider without motor.
Flexible legs to adapt the slider to any surface
Integrated Arca-Swiss compatible rail profiles on both sides for easy tripod mounting
1/4″ screw on the base plate
Included travel bag
Specifications
Weight with motor: approx. 3.0 kg
60 cm / 100 cm Length
Overall dimensions (with legs folded):
60 cm variant
length – 71 cm, width – 17cm, height (without motor) – 8cm
100 cm variant
length – 111cm, width – 17cm, height (without motor) – 8cm.
Choosing the right motor
5:1
Good for fast slider speeds needed for real-time video movements. Vertical slider movements are only possible with low payloads up to 3 kg. Max. Speed: 5.5 cm/s
14:1
Our RECOMMENDATION. Best compromise between speed and payload. Well suited for time-lapse setups and vertical slider movements with medium to heavy payload up to 6 kg. Max. Speed: 4.0 cm/s
19:1
Good for vertical movements with heavy loads up to 10 kg. This motor has a slow maximum speed of 2.5 cm/s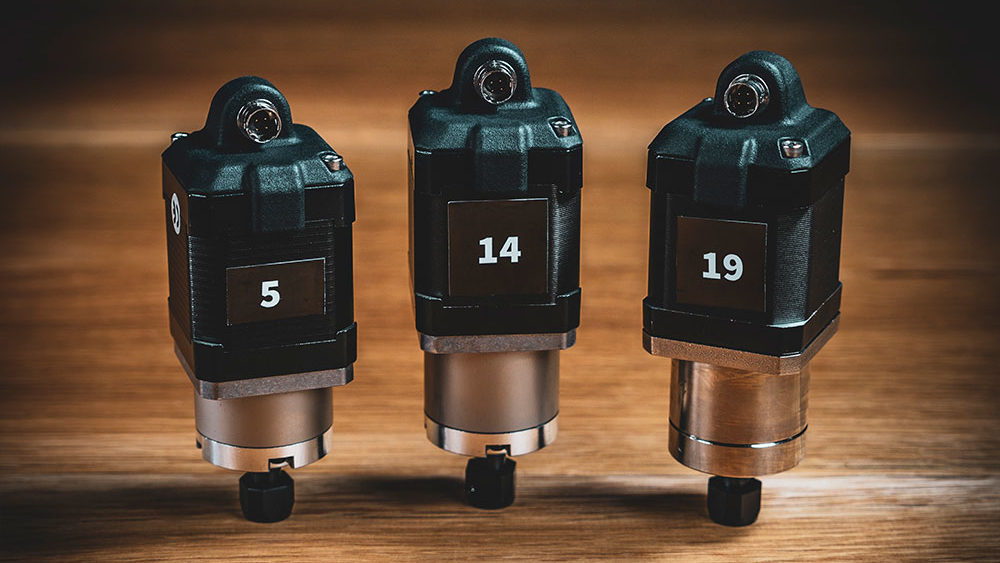 Applications
Our slider can be used in many areas. Mainly it is used for recording videos, time-lapses, and livestreams. But it can also be used for 3D scans. More information about the different applications can be found here:
Products
This product does not include a PINE Motion Controller and motor cables. Also no motor is included. This must be ordered separately.
Accessories
The following accessories are ideal for our slider: