You want to use our PINE Controller with motors or sliders from other manufacturers? – No problem. Our PINE Controllers use drivers that are compatible with all common stepper motors.
Bring your existing motion control system to the next level. The versatile application modes of the PINE will impress you.
Most sliders, pan/tilt heads or more generally described, motion control, are operated with stepper motors. These are then directly compatible. Only the connectors and the pinout of the connectors must be checked. Our adapter cables make the change to the PINE a breeze.
PINE is also ideal for DIY projects which use stepper motors. Save yourself the tedious development of electronics and software with PINE.
The following systems are compatible and have been tested:
Dynamic Perception Stage Zero Slider
Dynamic Perception Stage One Slider
Dynamic Perception Sapphire Pro Pan Tilt Head
Dynamic Perception Stage R Rotary System
Rhino Motion Slider
Waterbird Multi Slider
Cinectic Axis 360
Cognisys Stackshot Macro Rail
Cognisys Rotary Table
Panocatcher Maestro Head
MDK V5 Pan & Tilt Head
MDK V6 Pan & Tilt Head
PocketSlider PT PRO
PT Pan Tilt Head (PocketSlider)
eMotimo Turntable
PureMoCo Focus/Zoom Unit
GVM Slider
A&J Slider
Your camera slider or motor unit is not listed? Contact us and we will check the compatibility.
Find suitable adapter cables
| | |
| --- | --- |
| Motor / Manufacturer | Connector |
| Black Forest Motion | Hirose BFM |
| Dynamic Perception Pro | Dynamic Perception Chogori |
| Dynamic Perception Standard | Dynamic Perception JST |
| Rhino | RJ45 Rhino |
| NEMA 17 Motor | JST PHR-6 |
| DIY | Open End |
No suitable adapter cable found?
If no suitable adapter cable can be found, there is also the possibility to convert your NEMA17 motors to our high quality connectors. For this purpose we offer a cover with a Hirose receptacle that fits on a NEMA17 stepper motor. With our standard motor cables the motor can then be connected directly to the PINE controller.
The required pinouts can be found here: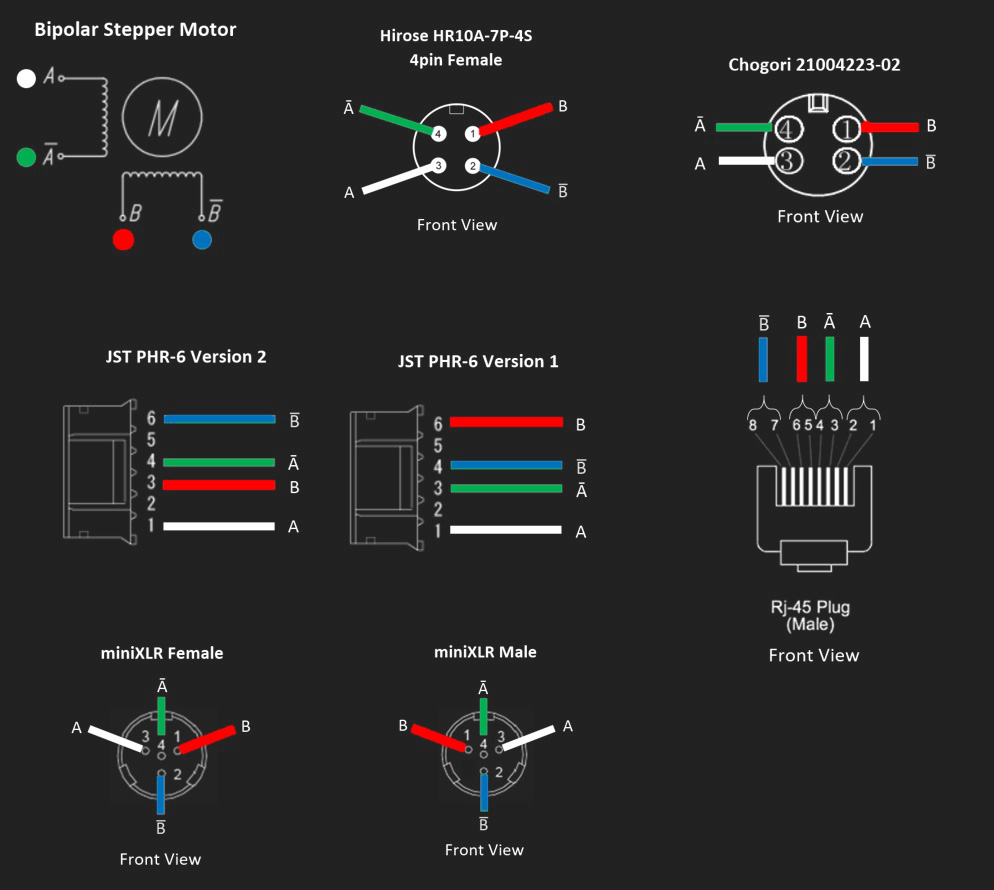 We can also convert your motors. Please contact us in this case.
Any Questions?