How it works
Giga-pixel images are, by definition, images consisting of at least one billion pixels. Such images contain enormous detail and are created from multiple individual images (called mosaics) combined into a single giga-pixel image.
PINE will create these frames for you! All you need is a motorized pan/tilt head like our NT head and a camera.
Simply set the start and end position of the Giga Pixel, tell PINE your camera settings like focal length and orientation and you are ready to go. What you get are mosaics of a high-resolution image – arranged in a matrix (rows & columns) that you can combine in post-processing to create a Giga-Pixel image.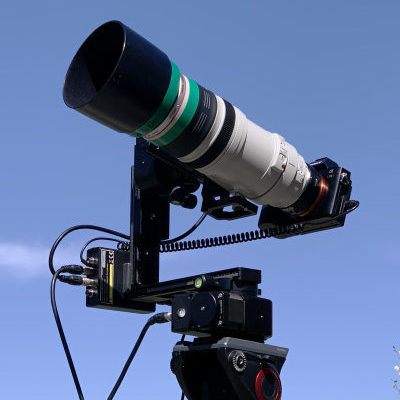 Highlights
Easy setup
Simply set the focal length of your lens, the sensor size of your camera and the desired image overlap and PINE will automatically calculate the correct number of frames. The viewport is defined by setting 2 keyframes for the upper left and lower right corners.
XML file creation
You can generate Papywizard XML files for your Giga Pixel settings directly from the PINE Motion app. Save the files directly to your phone or share the files via email, Dropbox, iCloud or similar applications on your phone. You can import these XML files into a stitching software to simplify image alignment.
Right-Left-Right Traversal
This is the most common way to capture the mosaics. Our motion controller will capture the images row by row. The camera will be at a standstill while the images are being generated.
Diagonal Traversal
Is an unprecedented capture method we have developed for this mode. Mosaics are captured diagonally, starting from the top left corner to the bottom right corner. The camera is stationary during image generation. The advantage of this method is that mosaics that are close together are captured at shorter intervals than with the right-left-right traversal method – resulting in better image quality for scenes with a lot of movement.
Continuous traversal
Unlike the previous two traversal methods, the camera is in a continuous horizontal motion during image generation. Images are captured row by row. This method is suitable for very fast shutter speeds and reduces the recording time by a multiple.
App Preview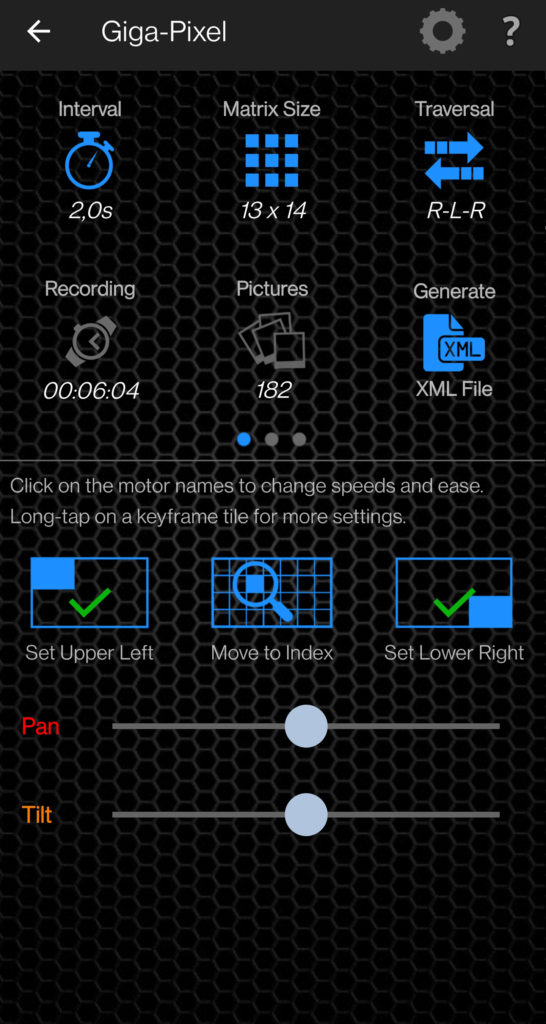 Everything on one screen: Control motors, set keyframes, adjust settings, generate XML files.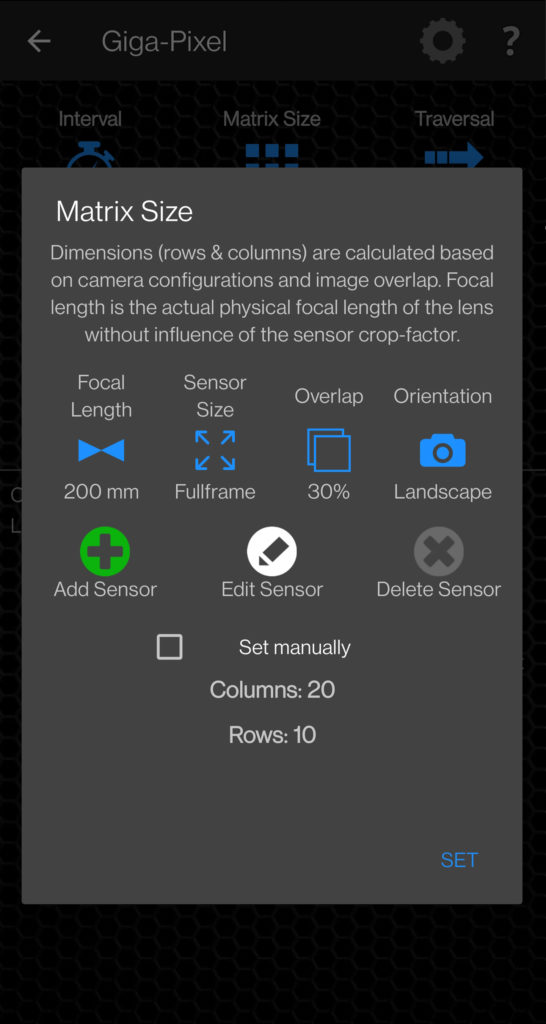 PINE determines the required number of images based on sensor size, focal length, camera orientation and desired image overlap.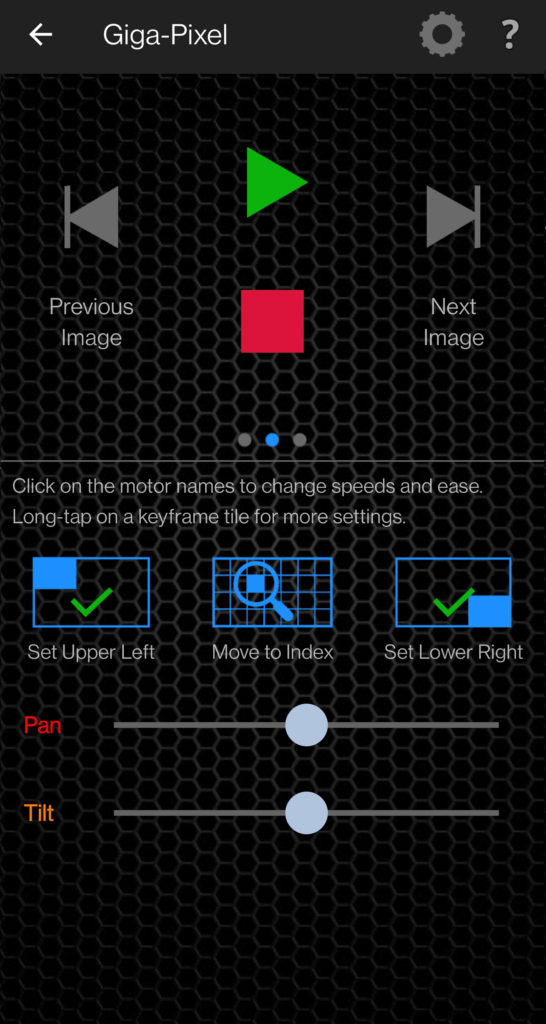 Start, stop, and pause recording at any time from the control panel.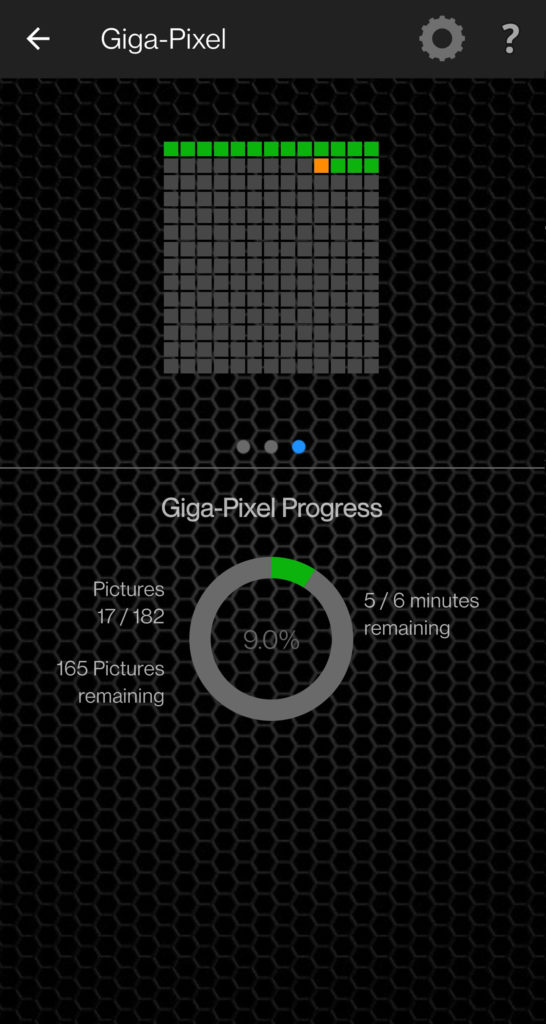 See a graphical view of your giga-pixel panorama.
Products for the Giga-Pixel Mode
For newcomers to the topic of Giga Pixel, we recommend the Pan Tilt Bundle. Make sure to order the optional Nadal point adapter at the same time. For larger telephoto lenses, this makes the setup much easier. If you already own a PINE controller, you can of course buy the missing components separately.